A traumatic brain injury, also known as, (TBI) is described as a head injury that can disrupt normal brain functions by a forceful shaking of the brain inside the skull. There may be different causes of brain injuries such as a car accident injury, contact injury, at home injuries, or a slip & fall. These injuries can strongly affect the cognitive ability of a person; in severe cases, a traumatic brain injury could lead to negative impacts on how the brain makes decisions and reacts to situations and learning skills of the brain.

In the case of a TBI, chiropractic care is one of the best options because, when you find a chiropractor, they have the abilities to diagnose, treat, and manage the complications and symptoms associated with brain injuries. Getting services of the best chiropractor should be your first move in case of unfortunate circumstances of TBI's for you or anyone you may know with these issues.
Our goal is to elaborate on the importance of chiropractic care in the case of Traumatic Brain Injuries. You will learn how can our personal injury chiropractors help you in the case of TBI's, but first of you must have basic knowledge about symptoms, causes, and complications associated with traumatic brain injuries.
about traumatic brain injuries
Traumatic brain injuries can result from a sudden jolt or violent blow to the head, due to a variety of different reasons. A sudden head jolt into an automobile headrest, stirring wheel, or window can cause TBI symptoms.
Although traumatic brain injuries have different categories:
Mild: a mild TBI can produce headaches, dizziness, nausea, and other symptoms; affects the brain cells temporarily.
Moderate: Traumatic brain injury: in which the severity of symptoms is an in-between mild and severe type of traumatic brain injury.
Severe: traumatic brain injuries can result from bleeding, torn tissues, bruising, or any sort of physical damage to the brain or skull. These brain injuries may lead to long-term complications or even death in life-threatening cases.
The most targeted section of the brain by a traumatic brain injury is cognitive health and abilities. Traumatic brain injuries can cause a threat to cognitive health in two ways:
Traumatic brain injuries may cause direct effects on the cognitive health of the brain. These effects may be long-lasting or even permanent in some cases. The direct effects of TBI can produce various complications in the human body such as unconsciousness, inability, confusion, feeling trouble while speaking and learning difficulty, etc. Sometimes the direct effects of TBI can cause loss of hearing or vision. These effects of TBI are very dangerous for the overall health of the brain.
TBI with mental disorder developing effects
Certain types of TBI may trigger the development of different mental disorders such as Alzheimer's disease. In some cases, TBI may cause different types of dementia or memory loss.
Symptoms of TBI (Traumatic brain injury)
---
Traumatic brain injury may have a wide range of psychological and physical symptoms on the basis of the severity of the head injury. In some cases, the signs or symptoms may appear immediately after the event causing traumatic brain injury; however, the symptoms might be delayed for days or weeks in special cases.

Traumatic brain injury may have the following major signs and symptoms:
Psychological or mental symptoms
---
Forgetfulness
Poor Concentration
Confusion
Slurred speech
Agitation
Combativeness
Unusual behavior
Dizziness
Vertigo
Lack of Coordination
Physical Symptoms
---
Loss of Consciousness
Persistent Headaches
Repeated Nausea
Vomiting
Convulsion
Seizures
Fluid draining from ears and nose
Weakness or fatigue
Loss of Coordination
Common causes of Traumatic brain injury (TBI)
---
As we have mentioned earlier, traumatic brain injury usually results from a blow in the head or a sudden jolt. The degree of damage in the case of TBI usually depends on several factors including the nature of the injury, the site of the injury, or the tool, mechanism, or environment which caused the injury.
Following are some common event which can lead to traumatic brain injury:
Auto Accidents or Motor Vehicle Collisions
---
Collisions involving vehicles like cars, motorcycles can lead to traumatic brain injuries to the drivers or passengers of the vehicles. Sometimes, pedestrians may also get involved in such collisions and suffer from traumatic brain injuries. Auto accidents are considered the most common cause of TBI. They can cause whiplash, a significant cause of traumatic brain injury. A car accident chiropractor will be able to properly evaluate these injuries.
Slip & Falls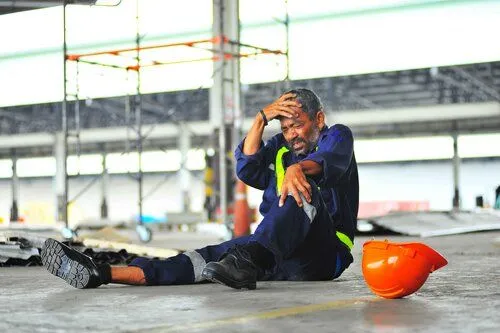 Different types of falls such as falls from downstairs, bed, ladder or any high places is another common cause of TBI. Falls are more common in older adults and young children compared to young adults.
Physical Violence
---
Different types of violence such as physical wounds, child abuse, or domestic violence cause traumatic brain injury. Infants are more vulnerable to traumatic brain injuries because they can develop a head injury even as a result of violent shaking such as in Shaken baby syndrome.
Sports Injuries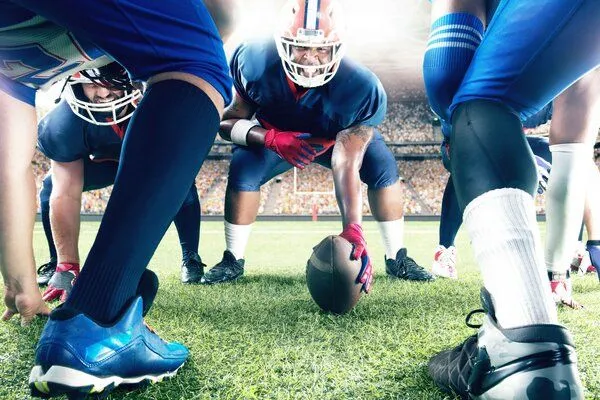 Athletes are more vulnerable to traumatic brain injury than common people. A number of sports involve the risk of traumatic brain injuries such as boxing, football, baseball, wrestling, soccer, and just about any extreme sport. You can find out more information through a sports chiropractor at Metro Atlanta Injury & Wellness Center. Traumatic brain injuries caused by sports is particularly common in youth and young adults.
Explosive Blasts
---
Explosive blasts are one of the common causes of traumatic brain injury, particularly in active-duty military personnel. According to the researches, the high amplitude waves of the blast's noise may lead to the shaking of the brain in the skull, which could be the reason for traumatic brain injury.
Traumatic Brain injuries can also result from penetrating wounds or hitting of the head with a hard object.
These are just some common causes of traumatic brain injuries. Now, as you have the basic knowledge about TBI's, we will move towards how chiropractic care can help you with traumatic brain injuries.
how a chiropractor can help with traumatic brain injuries
---
At Metro Atlanta Injury & Wellness Center, we have a professional team of experienced personal injury chiropractors that are highly capable of diagnosing, treating, and managing almost all of the symptoms and complications associated with Traumatic Brain Injuries. Our Atlanta Chiropractors selectively pick and choose the best chiropractic treatments that are highly effective for each patient's specific condition.
We provide the best chiropractic care by using the following non-invasive treatment methods:
Diagnosis of Traumatic brain injury
---
The first step in proper chiropractic treatment of traumatic brain injury is to find the underlying cause of injury. It also involves the diagnosis of the site of brain injury. We have high-technology computerized diagnostic equipment which allows top chiropractors to examine the injury site of the brain carefully and suggest suitable treatment and necessary measures. Our chiropractors can diagnose the traumatic brain injury on the spot and start its treatment immediately to avoid the onset of further complications.
Detection of the source of pain and its management
---
A vital step of chiropractic treatment is the detection of the pain's source and its treatment. An experienced personal injury chiropractor use different physiological methods for immediate pain relief such as the use of effective analgesic medication or therapies. To make the patient feel comfortable is our first priority in the treatment of traumatic brain injury.
Spinal Decompression Exercises
---
When the brain experiences a sudden jolt or blow, it causes spinal compression in which spinal nerves get compressed on each other. Spinal compression may lead to the disturbance of brain functions. For this reason, it is very important to treat spinal compression in the early stages to overcome the damage caused by traumatic brain injury.
Spinal compression can affect the controlled mobility in patients suffering from a traumatic brain injury which makes it really difficult to walk or move on the limbs. At Metro Atlanta Injury and Wellness Center, we have specialized neck and back pain chiropractors efficient in spinal decompression exercises.
Non-invasive muscle stimulation
---
Our best chiropractors are specialized in performing manual adjustment or manipulation of the spine to achieve non-invasive muscle stimulation after traumatic brain injury. Through muscle stimulation, chiropractors mostly seek to reduce pain and improve the functionality of patients. Muscle stimulation can also be achieved through exercises, ergonomics, and many other non-invasive techniques.
Devise the Best chiropractic Treatment
---
On the basis of diagnosis and initial symptoms, our personal injury chiropractors devise the best treatment for the patient to avoid long-term complications such as dementia in case of traumatic brain injury. Our main focus is always on the restoration of the patient's brain functioning. Through chiropractic adjustments, we try our best to restore the function of the proprioceptive system on the spot. Chiropractic adjustments are very helpful in treating concussions successfully, according to the research studies.
Some other techniques which we use in the chiropractic treatment of traumatic brain injuries are as follows:
Cervicovestibular rehabilitation
Physical Rehabilitation
Muscle Stimulation
Vestibular rehabilitation
Low-intensity aerobic exercise
Occupational Therapy
schedule an appointment with a personal injury chiropractor
Contact us now to schedule an appointment with our personal injury chiropractors to get high-quality chiropractic care in regards to traumatic brain injuries. Our College Park and Riverdale, GA chiropractors are available for your services 24/7 in case of any type of traumatic brain injury.
If you are suffering from any sort of traumatic brain injury, don't wait for the symptoms and immediately call our professional chiropractors to receive a thorough chiropractic examination. It is very important to keep in mind that the traumatic brain injury's symptoms can appear shortly after the injury or takes days or weeks to show up. So, relying on the symptoms to automatically improve, could delay your treatment cause certain complications. The best practice in case of traumatic brain injury is to get immediate chiropractic care.
Find the best chiropractor at Metro Atlanta Injury & Wellness Center for your traumatic brain injury, give us a call today 404-565-0414.