personal injury chiropractors PROVIDING advanced chiropractic care for pedestrian accidents
---
If you need to find a local chiropractor that deals with pedestrian injuries, call 404-565-0414 today, or request your appointment here. . At Metro Atlanta Injury & Wellness Center, we strive to provide the best chiropractic care for our patients in the South Atlanta area at 5495 Old National Hwy. Suite C1, College Park, GA 30349 and 7594 GA-85 , Riverdale, GA 30274.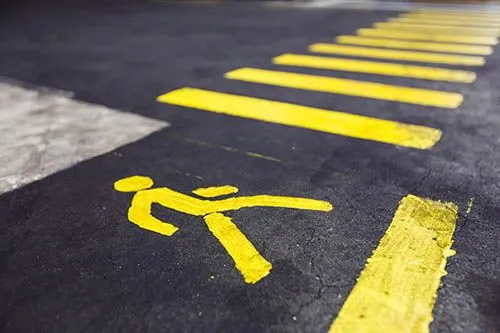 A pedestrian accident is when a vehicle strikes someone that is not in a vehicle. The victim could be walking, running, standing, riding a bike, riding a scooter, etc. At Metro Atlanta Injury & Wellness Center, we treat different types of pedestrian accident injuries with personal injury chiropractic care provided for the family. We are composed of local chiropractors that have specific training and necessary skills to deal with pedestrian accidents. If you are suffering from any type of pedestrian injury, Metro Atlanta Injury and Wellness Center is the best place to get the best chiropractic care.
Many people are injured in pedestrian accidents every day involving trucks, cars, motorcycles, and other automobiles. Like auto accidents, pedestrian accidents can also cause severe traumatic injuries that need special checkups and examination done by a car accident chiropractor. Quality chiropractic care plays a vital role in the treatment of pedestrian accident injuries and to speed up the recovery process of the patient. If you have been involved in a pedestrian accident, you should immediately seek chiropractic care even if you have no visible injuries or you seem to be fine.
pedestrian accident injury care
---
If you are a pedestrian who was involved in an accident with a car or another motor vehicle, you may suffer from mild to severe injuries; therefore, chiropractic care is immediately required to diagnose the intensity of injuries and make a customizable treatment plan for you. Sometimes, pedestrian accident injuries could turn into serious injuries and fatalities in case a person collides with a heavy vehicle such as a truck or car. Whether you are standing in a parking lot, crossing the street, or walking on the sidewalk, a pedestrian accident can have life-altering implications. Pedestrian accidents are more intense and severe than auto accidents because, in the case of an auto accident, both people involved in the accident have the luxury of being enclosed inside a vehicle, while in a pedestrian accident, a person is completely exposed to in front of a vehicle. Therefore the results of pedestrian accidents are often damaging or even catastrophic.
Some of the most common pedestrian accident injuries that can we treat at Metro Atlanta Injury & Wellness Center are as follows:
Spinal Injuries
---
Spinal injuries can be dangerous and life-threatening injuries that can occur as a result of a pedestrian accident. This type of injury could lead to the misalignment of the spine, compression of the spine, and sometimes even malfunctions of the spine. Consider chiropractic care from our best chiropractor. At Metro Atlanta Injury & Wellness Center, our best chiropractors are experts in treating spinal injuries. They perform manual adjustments of the spine to restore its alignment and functions and decompression of the spine using modern chiropractic techniques.
Head Injuries
---
Head injuries are a type of injury that occur when the head is subjected to a sudden blow, bump and jolt, or rapid back and forth movement of the head. The brain shakes rapidly in the skull as a result of a brain injury, due to which the brain stops functioning properly temporarily. Concussions and other head injuries are common in pedestrian accidents. These injuries can be mild to severe and even life-altering sometimes.
Common signs and symptoms of Head Injuries are as follows:
Loss of Consciousness
Nausea
Fatigue
Drowsiness
Difficulty in speaking
Sleep problems
Loss of coordination
Mood swings
Vomiting
Anxiety
Depression
Short attention span
Muscle Sprains & Strains
---
Pedestrians involved in a collision with a vehicle frequently injure their legs, shoulders, hands, wrists, and arms. In severe cases, there is a huge impact of pedestrian accident injuries on the spine and back. Serious muscle injury can also occur in case of colliding with a heavy vehicle. Muscle sprain and strain injuries are often extremely painful conditions, and they have severe long-term complications as well. Rehabilitation may be required in some severe cases. At Metro Atlanta Injury & Wellness Center, you can get top-notch chiropractic care for muscle sprains and strains.
Soft Tissue Injuries
---
Soft tissue injuries have a wide range of implications and complications including contusions, sprains, strains, tears, lacerations, and dislocations. Although soft tissue injuries are not severe as compared to other pedestrian accident injuries and they are easy to heal as well, these injuries can cause scars, severe pain, and long-term mobility problems. Our chiropractic care for pedestrians can be very helpful in removing all sorts of scar tissues from the body to speed up the recovery process so you can get back to your routine life as soon as possible.
Herniated Disc
---
As you know, there are fluid-filled discs in the spine of our body that act as cushion pads during bending or sudden back and forth movement of the body. A sudden striking force as a result of a pedestrian accident can cause the dislocation or bulging of a spinal disc. This condition is known as a herniated disc and it is very painful. Our pedestrian chiropractors are trained in assessing herniated discs to provide better care for the spine.
Common Causes of Pedestrian Accidents
---
Most pedestrian accidents occur in urban areas due to the high pressure of traffic. Pedestrian accidents occur at night times a lot of times, due to the lack of daylight. Some of the most common causes of pedestrian accidents are as follows:
Crosswalk Collisions are the most common cause of pedestrian accidents. Many pedestrians are hit in crosswalks by vehicles particularly making left-hand turns. The drivers of vehicles are simply unable to see the pedestrians at night times. Sometimes, vehicles' drivers could be a guilty party when they are distracted by phones or music, etc.
Drivers pulling into or backing out of parking lots sometimes fail to make sure it's clear and end up striking or backing over unsuspecting pedestrians. Parking lot accidents are common in metropolitan areas where parking is located alongside roads or walking areas.
Although these accidents have different circumstances and situations, they are considered pedestrian accidents. In this type of accident, a person walking on the road or in the street is struck by a drunk driver, distracted driver, or a driver who is texting while driving. This type of pedestrian accident can also lead to severe bodily injuries that need high-quality chiropractic care.
Bad Weather or Slippery Conditions
Bad weather conditions can also be a cause of pedestrian accidents because in such a situation it is not easy to control a vehicle. A slippery road might make it difficult to impossible for a vehicle to stop in time to let a pedestrian walk across the road. In these situations, vehicles can strike pedestrians that could lead to life-altering and painful injuries.
pedestrian injury treatment
---
The chiropractic care you receive at Metro Atlanta Injury & Wellness Center can offer promising results for bone, ligament, muscle, and more importantly musculoskeletal injuries that can occur after a pedestrian accident. Fortunately, if you are involved in a pedestrian accident, our top chiropractors can help you in many ways. We use a variety of treatment methods for spine adjustments to bring the spine alignment back; however, our primary goal is to alleviate your pain to make you feel comfortable so you can move on to further treatment. We use special instruments and manual adjustments to manipulate joints of the patient's body. Our best chiropractors are specially trained to treat many conditions related to pedestrian accidents such as low back pain, muscle pains, neck pain, and strains/sprains in the body.
To speed up the recovery and healing and get you back to your normal routine life after being injured in a pedestrian accident, our Chiropractors use the following advanced treatment techniques:
Soft Tissue Injuries
---
Soft-Tissue Therapy is a very important treatment tool to relax tight muscles, release tension and relieve spasms particularly in the fascia (a surrounding tissue against all body muscles). This therapy is very helpful in removing scar tissues from the body and reducing inflammation. It also serves as a natural treatment for muscle pain and aches.
Our Chiropractors perform manual adjustments of the spine to restore its normal alignment. It is also necessary to restore the body's range of motion after a pedestrian accident injury. Manual adjustments are also performed to fix back the bulging or herniated disc to its original position.
Joint bracing is a Chiropractic technique that is utilized to support sprained joints or muscles as they heal. Through this technique, the movement of affected muscles and joints is restricted to allow them to heal perfectly.
Manual Therapy is performed to relieve pain in different parts of the body. It is considered one of the best pain-relieving chiropractic techniques in the case of a pedestrian accident injury. Chiropractors are highly experienced in performing manual therapy to make you feel comfortable and calm before moving to other treatment techniques.
Corrective Exercises and Stretches
Personal injury chiropractors at Metro Atlanta Injury & Wellness Center help you by doing highly beneficial corrective exercises that not only speed up your recovery process but also save you from the long-term effects of the injuries. These exercises and stretches are also very important to restore your body's mobility and normal range of motion.
All of our chiropractic therapies are drug-free and non-invasive. Unlike medical treatments, we don't use synthetic drugs and medication to treat pedestrian accident injuries. Our chiropractic care is completely natural with almost no side effects. Our top rated chiropractors can relieve pain anywhere in the body including the head, jaws, shoulder, joints, elbows, and wrists. Unlike traditional treatment, we target the root of the pain and the source of injury, so you recover fast.
how to look for the best chiropractor
---
If you have you been involved in a pedestrian accident, don't waste your time and book an appointment with one of our personal injury chiropractors to get the best chiropractic care for your family. We would love to assist you with a speedy recovery thanks to our revolutionary treatment plans at our chiropractic clinic. We provide premier chiropractic care to people of all ages. Our College Park and Riverdale chiropractors have customized treatment plans for each patient based on the intensity of injuries. We screen all patients to ensure that they are good candidates for chiropractic care. If you are a worker at a company and suffering from a pedestrian accident injury and you may be covered under the workers' compensation program with your company as well, you can get quality chiropractic care and we are accepting all types of pedestrian patients at Metro Atlanta Injury & Wellness Center.