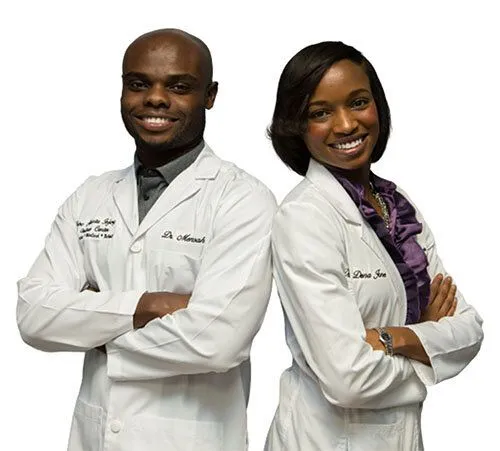 Have you ever noticed that many major league teams in the US, have their own sports chiropractors on staff to treat their athletes?
Metro Atlanta Injury & Wellness Center has 2 convienient locations to serve your sports-related needs: 5495 Old National Hwy. Suite C1, College Park, GA 30349 and 7594 GA-85 , Riverdale, GA 30274. Our sports chiropractors see athletes who compete at different levels in the Metro Atlanta Area. The main focus at our office is preventing sports injuries with chiropractic care before they occur. We regularly examine the arms and legs, also known as extremities. Joints in the shoulders, elbows, wrists, hands, hips, knees, ankles, and feet are more likely to be injured from normal functioning positions when competing due to increased stress placed on those parts of the body. Once this happens, the biomechanics of running, throwing, jumping, catching, and overall movement can be compromised. This makes it harder for an athlete to perform at their best during a game, match, or event. Whenever you are looking to find a sports chiropractor in College Park or Riverdale GA, call us 404-565-0414 today, or request your appointment here.
Sports chiropractors can assist to find underlying issue with your joints and address them before they cause more issues. Once any issues are addressed, the athlete can experience faster times, meeting more goals, less fatigue, and risk for injury on the field, track, or court. We see people of all ages and activity levels at our office. Once an issue is found, we address exactly what is needed. So, whether you are wanting to take a run faster, jump higher, throw further, increase accuracy, or you just simply want to function and feel better, we will take all of that into consideration with your personalized treatment plan.
sports chiropractors: college park & Riverdale, ga
---
Although our College Park and Riverdale chiropractors can work in all areas of the body, neck, and back are their common areas to work. Our top sports chiropractors are specialized in spine alignment which runs through the neck and back due to which they can understand the problems and injuries in both these body parts and how to treat them.
Unfortunately, neck and back are the two major areas of athletes' body which are highly vulnerable to injuries. Athletes, during sports, can suffer from several types of injuries including, spine misalignment, muscle injury, broken bones or joints, Traumatic brain injury, neck injuries, and knee injuries, etc. Recent studies have reported that chiropractic care can be highly beneficial for athletes of all types when it comes to sports injuries. A qualified sports chiropractor can provide high-quality diagnostics and treatment services that will not only relieve your pain but also avoid the long-term negative effects of injuries.
Sports chiropractors use a holistic way to relieve pain which does not involve the use of any sort of medications or drugs.
Pain Relief
---
The biggest benefit of getting chiropractic care for athletes is that it provides immediate relief from aches, pain, inflammation, and soreness. Regular chiropractic care is also good for the flexibility and normal functioning of joints, ligaments, nerves, discs, and muscles. You should regularly visit your local sports chiropractor even if you are not suffering from a serious injury.
Prevention of Medical Complications
---
According to research, athletes who go to sports chiropractors tend to have increased range of motion and flexibility of joints. It means there are less likely to hurt or suffering from an injury during their regular sports activities.
Best Treatment Options for the sports body
---
Sports chiropractors provide the best treatment options for the body for athletes. For example, if you are suffering from a subluxation, are trying to find a chiropractor will not only help you with your spinal alignment, but also help with recurring sports injuries. Our sports injury doctors believe in serving and educating our community in which we live and work. When looking for the best chiropractor, we provide quality chiropractic care to share our knowledge of holistic, healthy living with the residents of College Park, Riverdale, Union City, East Point, Forest Park, Camp Creek, Hapeville, Fairburn, Atlanta, and the surrounding areas. To help encourage the community to learn more about the benefits of chiropractic care, we are pleased to offer a FREE consultation to new patients. If you are looking for the top chiropractor in College Park, GA or just a Riverdale sports chiropractor, give us a call at 404-565-0414.