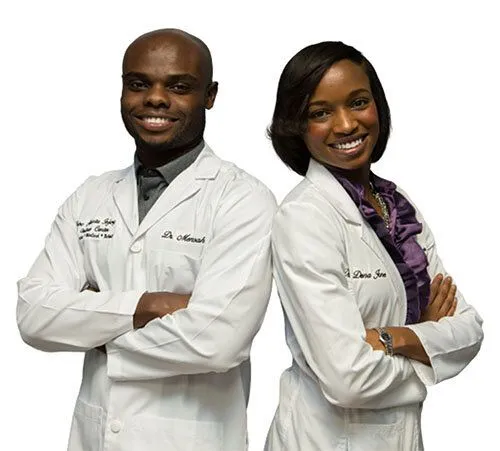 Are you looking for a Chiropractor in College Park, GA? We are located at 5495 Old National Hwy. Suite C1, College Park, GA 30349. Our College Park chiropractors see families that have been injured in car accidents, slip & falls, on the job injuries, sports injuries, home injuries, and family wellness care. Give us a call at 404-565-0414 to set up an appointment with our top rated chiropractors or request your appointment here.

college park chiropractic care
---
Chiropractic care is a form of alternative medicine that is based on the idea that your body has the capability to heal itself with the help of experienced chiropractors. Essentially, chiropractic care can help to realign your body and potentially even help to relieve pain. Chiropractic care is a primary treatment method for a variety of medical conditions that affect your cartilage, bones, muscles, joints, and connective tissues.
While the chiropractic therapy will primarily focus on your spine, it can also expand to other parts of your body; however, that all depends on the kind of issues you are dealing with. Some people will say that chiropractic care is similar to physical therapy, but there is a significant difference. Chiropractors will primarily utilize hands-on chiropractic adjustments to alleviate the symptoms.
On the other hand, physical therapists emphasize on rehabilitating the pain and injuries through exercises and stretches. Besides the manual hands-on therapy, the different treatment options you can get with chiropractic care include; soft tissue therapy, customized therapy programs, cold laser therapy, and self-management techniques.
SHOULD I SEEK CHIROPRACTIC CARE in college park AFTER A CAR ACCIDENT?
---
After an auto accident injury, you should consult a medical professional. They should inspect the severity of your injuries and possibly even give you diagnostic images of your MRI and X-rays. Immediately after the accident, it's likely that you may not be in as much pain. However, most victims have complained about stiffness, pain, and difficulty moving. All this is caused by inflamed and swollen muscles and tissue.
As soon as the hospital has cleared you to go home, you need to seek the help of a chiropractor in your area. Immediate injuries will be treated at the hospital, but you may still have lingering pain in your shoulders, back, and neck. Chiropractic care at this point will help to supplement the pain medications and the physical therapy sessions.
HOW can a chiropractor HELP you AFTER An injury?
---
After sustaining a car accident, most people tend to experience subluxation, which is the misalignment of the spine and neck. Most care accident victims are restrained by the seat belt and that subjects the body to high levels of force which potentially leading to subluxations and damage to soft tissues.
The misalignment of the spine and neck often causes inflammation which restricts your blood from flowing freely. When you visit a Chiropractor in College Park, GA, they can correct these subluxations. Also, the professional College Park Chiropractor can move your tissues and muscles back into place. This care repairs the damage hence improving your healing time.
chiropractic care in college park for personal injuries
---
A professional College Park chiropractor can always decrease pain and increase your mobility from a broad range of muscle injuries.
That includes but not limited to:
---
Neck Pain
Shoulder Pain
Lower back pain
Stiffness
Blurred vision
Whiplash
Hip pain
Reduced range of motion
Headaches
WHAT ARE THE BENEFITS OF CHIROPRACTIC CARE?
---
If you have been struggling with chronic low back pain, chiropractic treatment is a better alternative to invasive treatment options such as surgery. Most patients are always encouraged to first seek non-medication treatment options before opting for medicine to manage their pain.
Spinal manipulation and acupuncture are two of the most popular non-medication treatment options that doctors recommend. Chiropractic care has moderate improvements on back pain compared to the placebo treatment options.
Prolonged Sitting
Most people who have to sit behind the desk for many hours a day tend to experience neck pain. This also goes for people who have poor posture or frequently bend their necks to use the phone. The good thing is that a chiropractor for back painhelps to alleviate this kind of neck pain. That's by realigning your spine hence reducing the tension in the neck muscles.
Spinal Manipulation
Chiropractic adjustments, in fact, tend to be more effective than medication. Essentially, it modifies the levels of neuropeptides in the blood. These are the proteins made in the nervous system to function as hormones or neurotransmitters.
Headaches
Chiropractic care is also pretty good at effectively managing tension headaches as well as headaches that originate from the neck region. Spinal manipulation in the cervical and upper thoracic are more effective in relieving headache pains.
Pain Relivers
Most people who experience chronic pain are on pain relievers such as opioids. These meds help manage the discomfort, but going through a chiropractic procedure could help you control how often you need the pills.
Early Osteoarthritis
The degeneration of cartilages in joints caused your joints to rub against each other, leading to osteoarthritis pain. Luckily, chiropractic care can help to align the joints better and reduce the friction between your bones. Even better, chiropractic care could help to slow down the progression of arthritis. That helps to improve the health of your bones, joint capsule, and cartilage.
WHERE CAN I GET CHIROPRACTIC CARE IN COLLEGE PARK, GA?
---
Many are looking for a more natural way to relieve pain after a car accident, contact our nearby chiropractors in College Park, at Metro Atlanta Injury & Wellness Center so we can help. We provide hands-on adjustments to help your body recover naturally and reduce pain. If you're interested in receiving treatment for your neck and back pain, as well as regaining full functional capabilities, give us a call right away. Chiropractic care will enhance your quality of living.
COME SEE US FOR AUTO ACCIDENT INJURY TREATMENT TODAY
---
If you want assistance in healing from your car accident, it's important that you see a chiropractic professional such as Metro Atlanta Injury & Wellness Center right away. Prompt auto accident injury treatment can help ensure that you don't suffer the long-term problems that often crop up when even minor issues go addressed. We also treat the surrounding areas: Hapeville, East Point, Camp Creek, Union City, Fairburn. Contact our College Park office at 404-565-0414 to set up an appointment with our top rated chiropractors or request your appointment here.