Metro Atlanta Injury & Wellness Center is located at 5495 Old National Hwy. Suite C1, College Park, GA 30349 and 7594 GA-85 , Riverdale, GA 30274. Automobile accidents are frightening and can cause serious injury. In other cases, accidents can be much more mild, often leaving no obvious injuries at the time; however, minor accidents can often result in injuries that develop weeks or even months later in the form of headaches, neck or back pain, muscle spasms, tingling/numbness, stiffness, joint pain, and other symptoms. What's not so obvious is how to continue healing from those symptoms after physicians dismiss you from the hospital. This is where our car accident chiropractors come in to help you recover. For those seeking to find a car accident chiropractor in College Park or a Riverdale Chiropractor, call us 404-565-0414 today, or request your appointment here. You may qualify to receive chiropractic care at NO COST TO YOU! Call us for more details.
No matter your experience with car accidents, it's important to be seen by a chiropractic professional right away. A car accident chiropractor can help mitigate your pain, increase the speed of recovery, address secondary health issues, and get you back to life as you know it as soon as possible.
car accident chiropractor: college park & riverdale, ga
---
Types of Auto Accident Injuries:

Car Accidents
Truck Accidents
18 Wheeler Accidents
DUI Accidents
Hit and Run
Rear End Collisions
Head-On End Collisions
Marta Accidents
Uber & Lyft Accidents
Taxi Accidents
Parking Lot Accidents
Pedestrian Accidents
Bus Accidents
Bike & Scooter Accidents
Motorcycle Accidents
auto accident injuries & chiropractic care
---
Are you dealing with some kind of neck or back pain from an auto accident injury? Well, chiropractic care is one of the most reliable pain management options. Today, most adults in the United States visit their doctor seeking relief from low back pain or neck pain caused by muscle strains, sports injuries, and car accidents.

Luckily, chiropractic treatment tends to be more patient-centered, hands-on, and non-invasive. It focuses on the joints, muscles, spine, and nervous system. This care helps to alleviate your pain and generally improve the quality of your life.
If you need help with whiplash, neck pain, back pain or other symptoms of auto injury, you've come to the right place. Our car accident chiropractors are adept at helping patients heal from auto accident injury. Whether you're suffering from soft tissue injuries, stiff joints, muscle spasms, nerve pain, headaches or other types of pain and discomfort, we can help.
Many people are unaware that auto injury can result from very low-speed accidents, which routinely cause whiplash, neck pain, back pain and more. If you want to avoid suffering long-term consequences, call your trusted our College Park and Riverdale chiropractors today.
Chiropractic Care for an Auto Accident Injury
---
Get the proper care that you need from the best Car Accident Chiropractors
If you're looking for chiropractic care to help you respond to auto accident injury, we can help. When you come in to see our car accident doctors, we will first talk to you and examine your injuries and determine the root cause of the problem(s). From there, your car accident chiropractor may run any additional tests that are needed to clarify your auto accident injury (such as x-rays and/or MRI), then proceed with a course of action. Chiropractic care may take many forms, such as spinal manipulation, physiotherapy, lifestyle counseling, and more.
CHIROPRACTic care for personal injury
---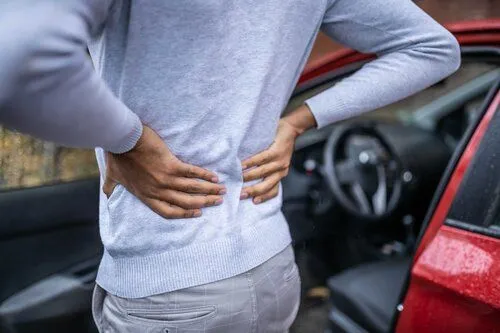 If you're worried about spinal pain, low back pain, or more following a car accident, let our accident chiropractors in College Park and Riverdale develop a specialized treatment plan to help you out. Our chiropractic clinic specializes in helping patients recover from pain and assist in ensuring lasting healing through addressing neck pain, low back pain, and other symptoms of injury. If you're looking for a car accident chiropractor in College Park or a Riverdale chiropractor, please come see us today.

how can an auto accident chiropractor help with your injuries?
---
Most people seek medical help from surgeons and physicians in case of injuries or bruises caused by auto accidents; however, the best healthcare professionals who can help you in this situation are qualified chiropractors. They are highly capable of helping those injured in auto accidents like car accidents.
Generally, people don't emphasize getting help from injury chiropractors in case of a few bruises or injuries after involving in an auto accident. They may think that everything is fine; however, there are likely chances of some invisible injuries that could show up after some days. The most vulnerable and affected parts of the body by these invisible injuries area spine and skeletal muscles. So, in this situation, you need a healthcare professional like a top chiropractor who is specialized in spine alignment and neuromuscular functions. Our car accident doctors can carefully evaluate both your visible and invisible injuries and recommend necessary treatments.
What are common auto accident injuries and complications
---
Before discussing how an auto accident chiropractor can help you with auto accident injuries, it is very important to know the common auto accident injuries. According to an estimate, over 2.5 million cases of auto accidents are reported every year in the country. The most common auto accident in the country is neck pain associated with whiplash which specifically affects your head due to its sudden forward and backward motion or jerk.
Whiplash mostly affects neck muscles and ligaments. Sometimes, it may cause dislocation of tendons. People consider whiplash as an ordinary injury but it can cause severe symptoms if left untreated, such as memory loss or disability (in severe cases).
Some major symptoms of whiplash that may occur after hours or even days of an auto accident are as follows:
Neck Pain
Blurred Vision
Headaches
Shoulder Pain
Dizziness
Neck Stiffness
Upper back pain
Restriction of Neck's motion
With all these symptoms, whiplash may also affect your spine alignment which may inhibit your range of motion. An experienced auto injury chiropractor is the only person who can help you with spine alignment. So, it is very important to seek help from an auto injury chiropractor after a whiplash injury.
Some other possible injuries which can be caused by auto accidents include:
TBI (Traumatic Brain Injury)
Back Injuries
Internal injuries
Bone Fractures
Limb Loss or amputation
Knee Injuries
Limb injuries
Bruises
Lacerations
Inflammation
Soft Tissue injuries
Chiropractors can help you with all these injuries. They can identify and locate the exact site of injury and help to start necessary treatment immediately.
how can a car accident doctor help?
---
From mild back/neck pain to whiplash and neuromuscular disorders, a car accident doctor provides special medical care by using a variety of treatment strategies. They can identify the exact source of pain and help in relieving it by numbing the source through medications. Auto accident chiropractors usually have proficiency in performing joint and chiropractic adjustments. They are also able to perform physiotherapy in some cases.
A qualified personal injury doctor is trained to help auto accident victims:
---
Reduce Pain
The first thing you want to get in case of suffering from auto accident injuries is pain relief. Your Chiropractor helps in getting pain relief by realigning the spine and affected muscles and reducing pressure off impinged nerves. Chiropractors are able to reduce pain almost immediately after auto accident injuries by using different strategies. Additionally, when your spine gets manipulated by your Chiropractor, your body releases pain-relieving hormones like cortisol which further minimize pain.
Restore Range of Motion
In case of auto accident injuries, the first complication is the stiffness of neck and back muscles due to which the Range of Motion of the body becomes disturbed. This happens mainly due to the disturbance in the alignment of joints, inflammation in different parts of the body, and scar tissue development. Chiropractic treatment can help to restore the normal range of motion of the body by realignment of the spine and joint by chiropractic adjustments.
Scar Tissue Reduction
Scar tissues normally develop after an auto accident injury. These tissues are made of collagen by the body to heal damaged muscles and tendons. However, scar tissues become stiff sometimes and cause discomfort and long-term pain. In this situation, auto accident chiropractors help to eliminate the scar tissues from the body by breaking them through various specific techniques. The elimination of scar tissues allows the body to heal the damaged muscles faster.
Reduce Inflammation
Auto accident injuries can cause micro-tears in ligaments and muscles which can lead to inflammation. Personal injury chiropractors can reduce inflammation by relying on spinal manipulation and alignments. Actually, when chiropractors perform realignment of the spine, the body releases certain anti-inflammatory agents which help to decrease inflammation throughout the body. An auto accident victim feels much better if he/she gets relief from pain and inflammation and it is only possible through chiropractic treatment.
Non-Surgical Treatment
Chiropractic treatment does not involve any sort of complicated surgery. Chiropractors also don't use any kind of medications and drugs to treat your injuries. Thus, from a auto accident chiropractor, you can get a completely safe treatment without experiencing and dangerous side effects like allergic reaction or nausea.
Schedule an appointment with a car accident chiropractor today
---
At Metro Atlanta Injury & Wellness Center we are offering the best chiropractic care through our College Park and Riverdale car accident chiropractors. Our high-qualified auto accident chiropractors can provide you with medical care in all sorts of auto accident injuries like neck pain, whiplash or back pain, etc. Currently, we are serving patients from Riverdale and College Park but we are planning to expand our services to other areas as well.

Contact us at 404-565-0414 to make an appointment for auto accident injury treatment today. We serve patients from College Park, Riverdale, Union City, Atlanta, Hapeville, East Point, Forest Park, Jonesboro, Fairburn, and Camp Creek, and would love to help you next.